In this episode of Rocket Your Dollar, Henry talks with Andrew Luong, one of the Co-Founders of real estate investment...
Listen Now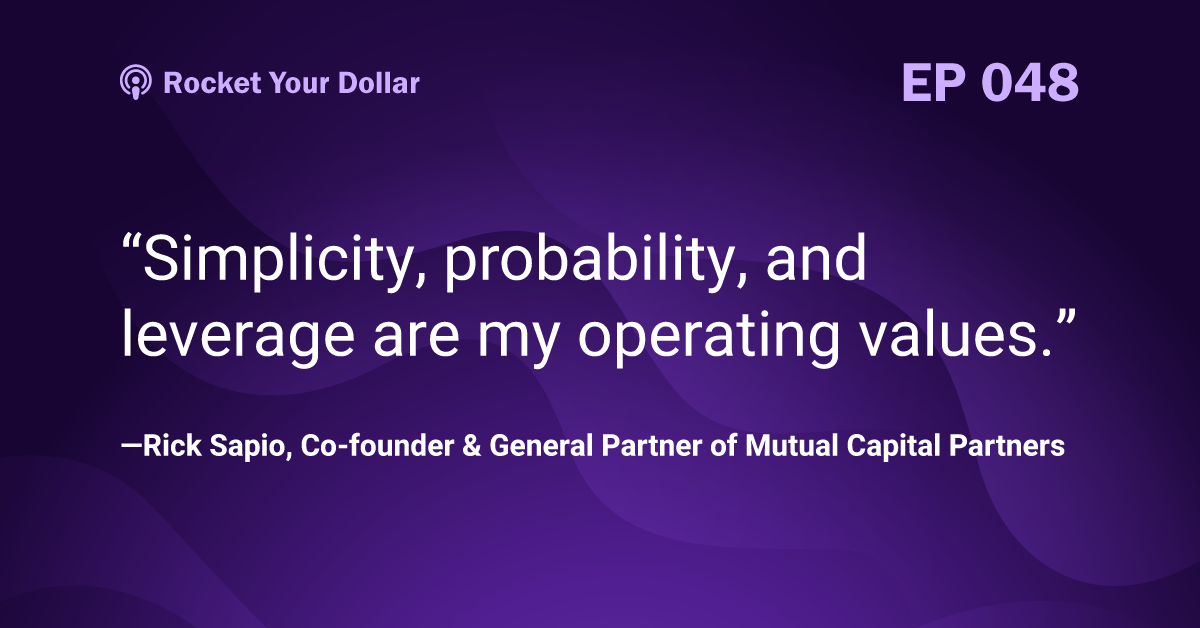 Rick Sapio, co-founder and general partner of Mutual Capital Partners joins the podcast to discuss his philosophies of business and success.
Listen Now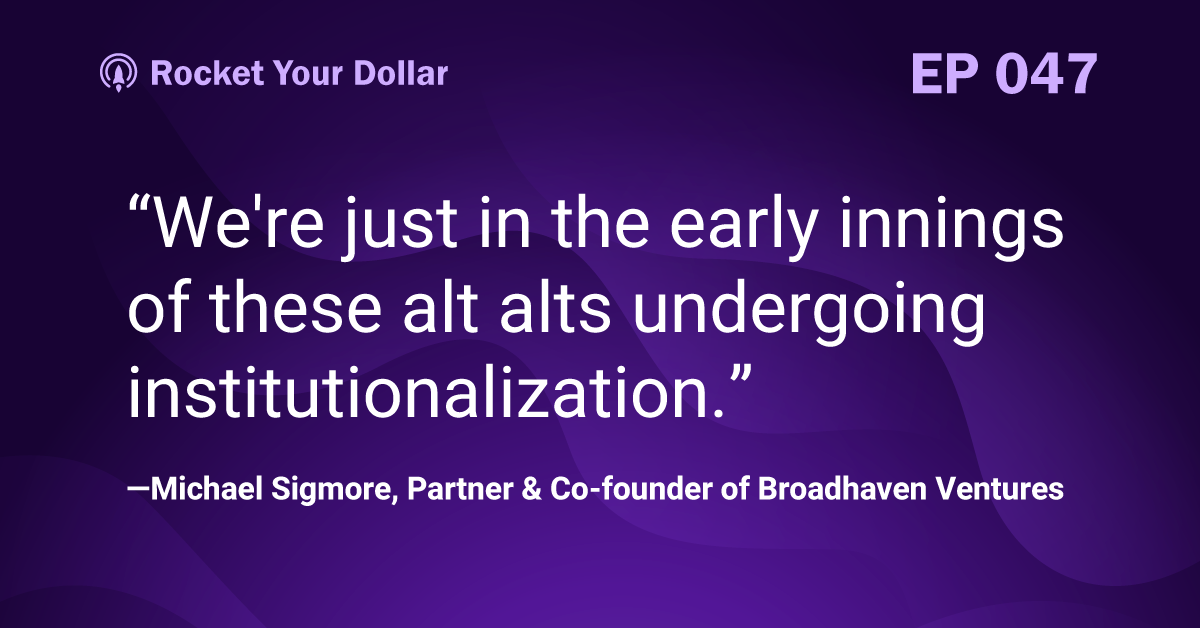 In this special episode of Rocket Your Dollar, CEO Henry Yoshida hosts Michael Sigmore, Partner & Co-founder of Broadhaven Ventures where they...
Listen Now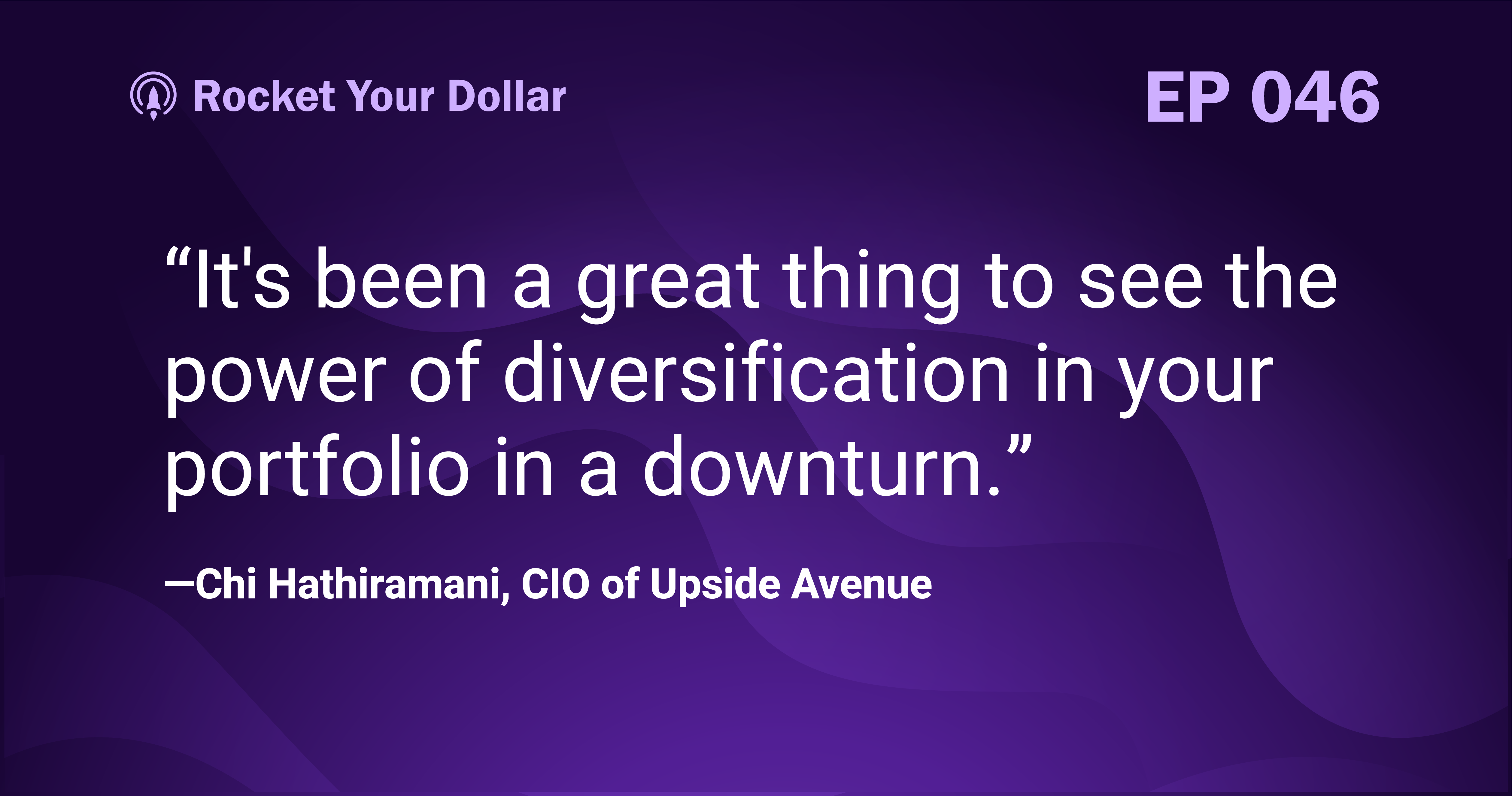 Upside Avenue CIO, Chi Hathiramanis, goes in-depth into REITs.
Listen Now
OneGold CEO, Ken Lewis, shares how the modern platform offers a fast, easy, and cost-effective alternative to investing in precious metals with your...
Listen Now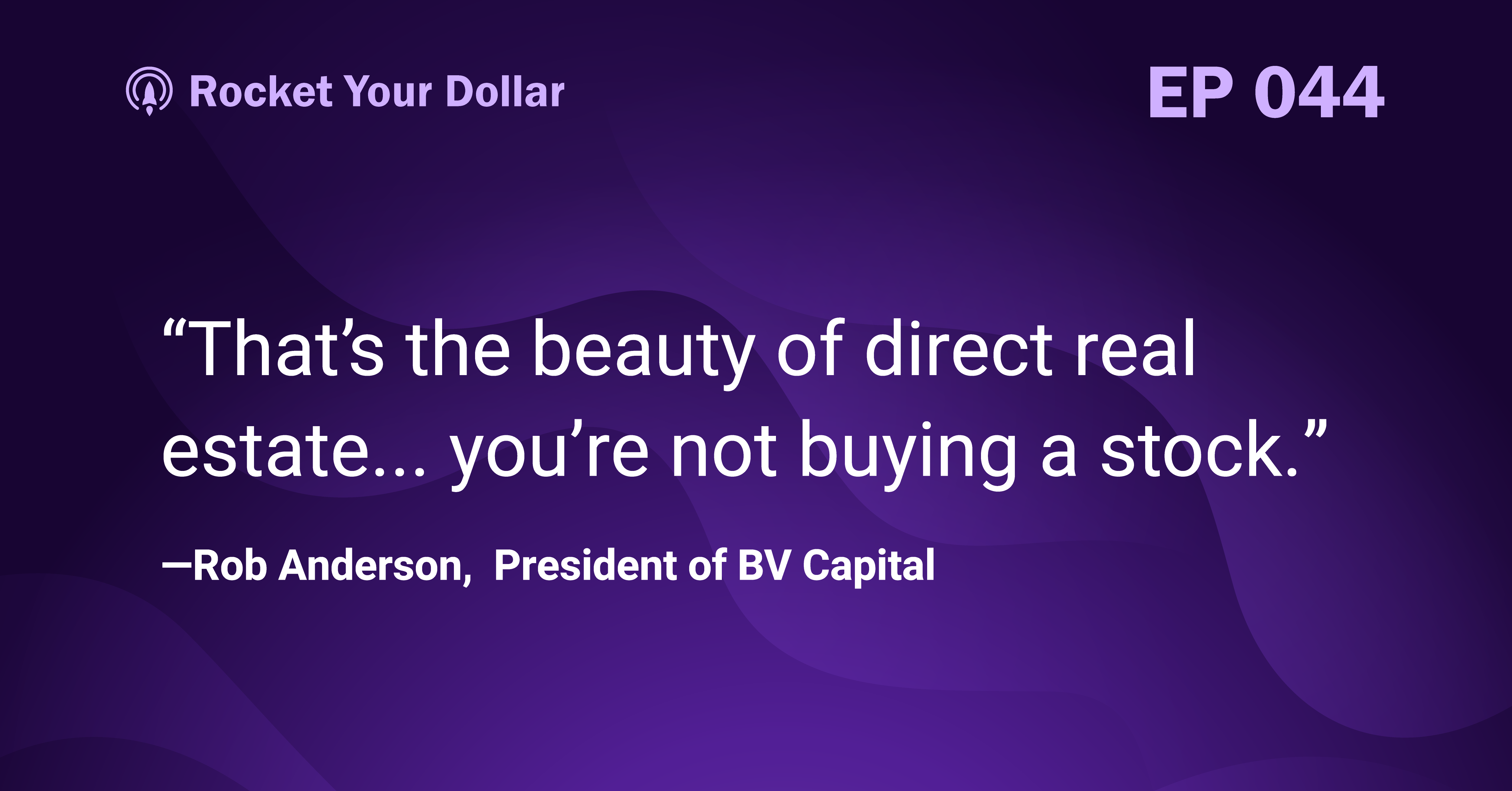 Texas commercial real estate expert and president of BV Capital, Rob Anderson, discusses the importance of investing in CRE for accredited investors.
Listen Now
Aaron Fragnito, Co-Founder of Peoples Capital Group discusses New Jersey syndication and shares why management is the most important factor in real...
Listen Now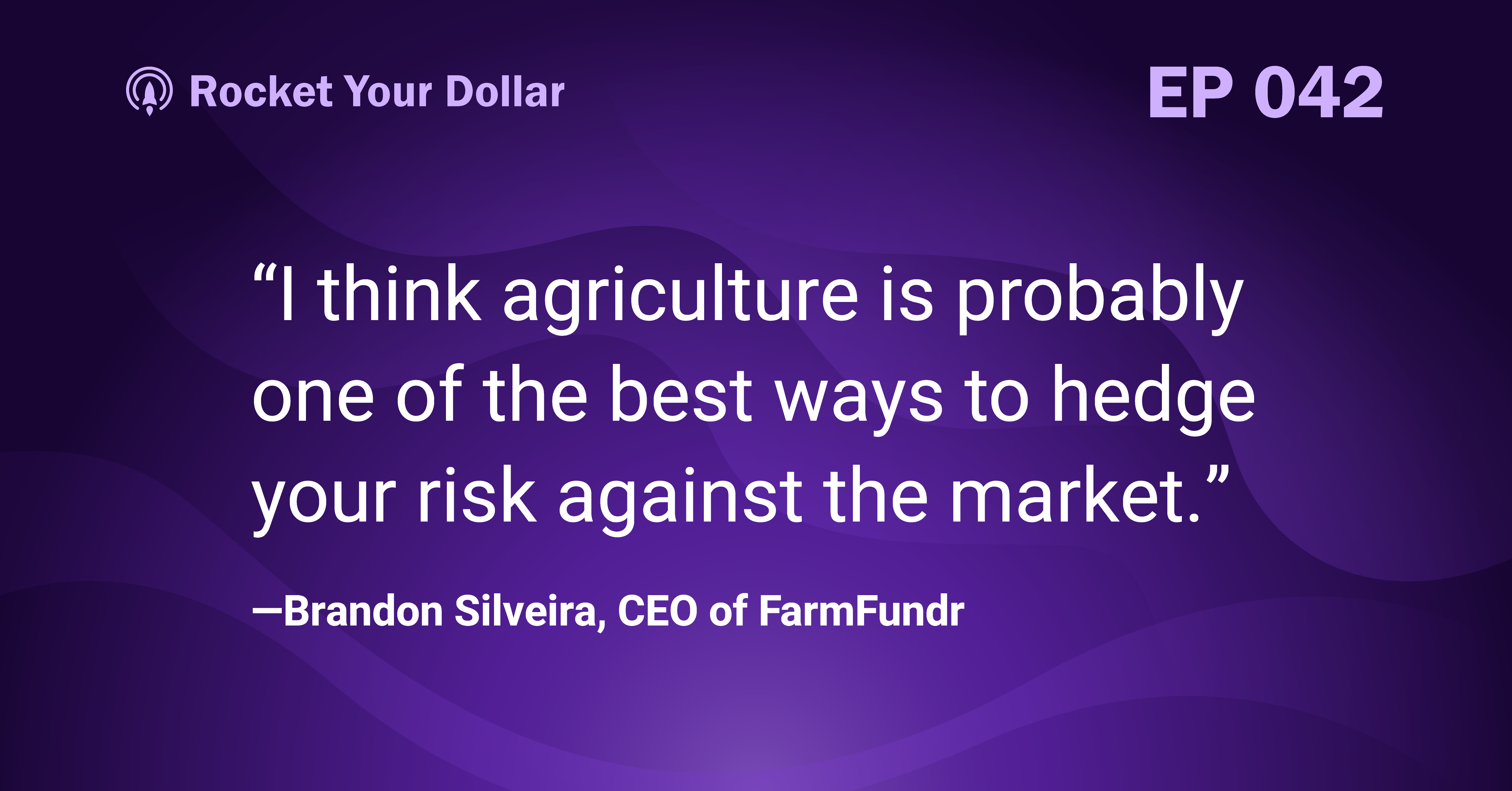 Brandon Silveira, CEO of FarmFundr, shared how his farmland crowdfunding platform bridges the gap between the agricultural industry and investors.
Listen Now
Founder & CEO, Alan Donenfeld shares how CityVest, a top-tier real estate crowdfunding platform, is reinventing how people invest in real estate.
Listen Now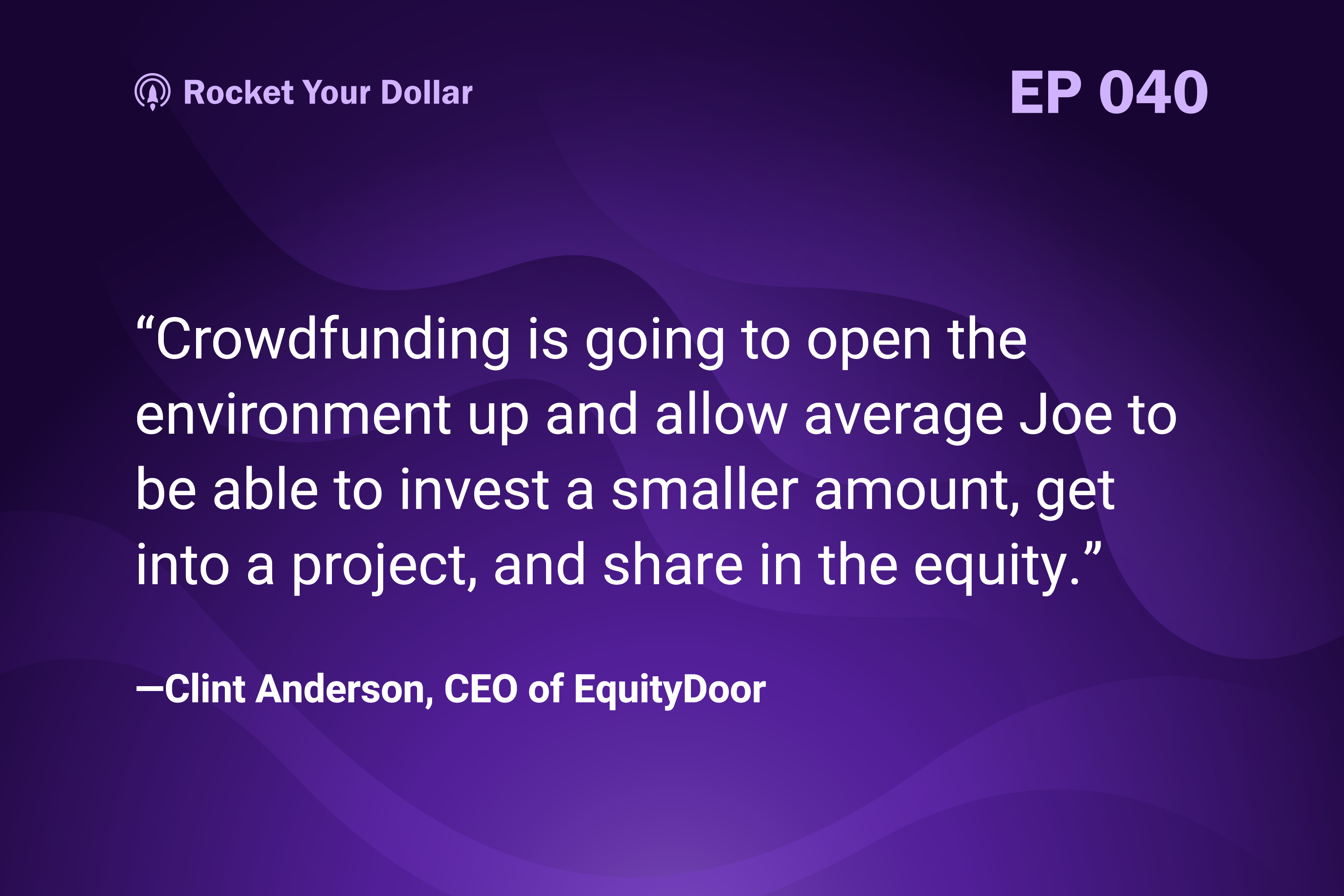 CEO of EquityDoor, Clint Anderson, has opened the door to all levels of investors to share real estate equity via crowdfunding.
Listen Now