Free Ebook
The Rocket Dollar Guide to
Self-Directed Retirement Plans
Second Edition
We wrote this book to serve you as the ultimate self-directed resource. Whether you're thinking of an account or have an account, this book is the ultimate guide!
Download Now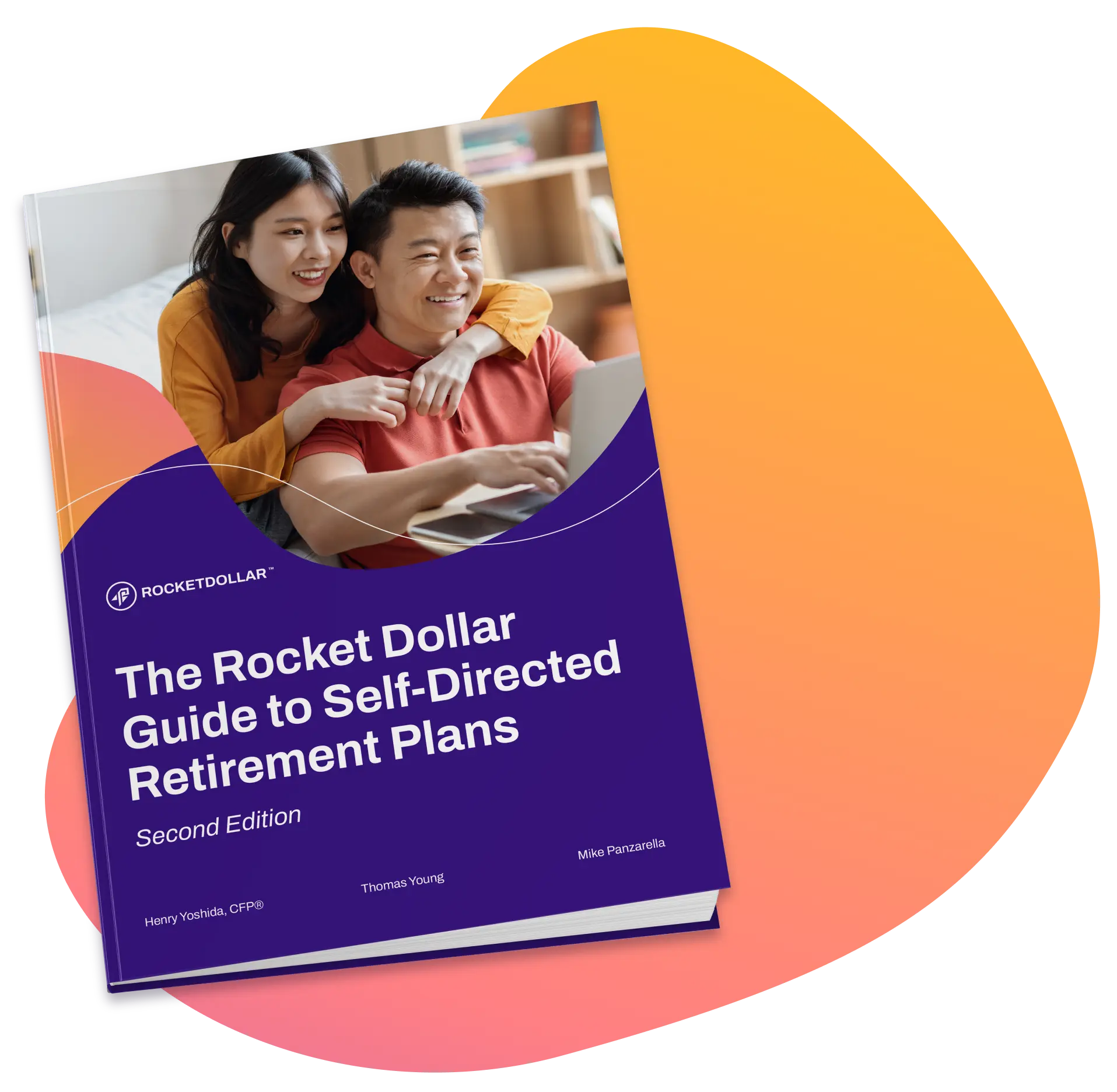 What's a Self-Directed Retirement account?
A Self-Directed IRA or Solo 401(k) offers checkbook control of your investments, allowing you to take full control of your retirement savings.
What can (and can't) you do with these accounts?
The list of alternative investments available to you in a self-directed retirement account is vast and includes almost any type of alternative investment you can imagine. That said, we'll cover rules established by the IRS and what to avoid.
What are the benefits of these account types?
Self-directed IRAs, Solo 401(k)s, and SEP-IRA accounts offer all of the tax benefits of investing in a tax-deferred or tax-free (in the case of a Roth) retirement account, regardless of the investments within the account.
The Guide to Self-Directed Retirement Plans includes key topics like:
What Is a Self-Directed Retirement Account and Is It Right for Me?
What Can I Do With My SDRA?
Types of Accounts and Tax Benefits
Alternative Assets
Investor Profiles and Examples
Business Fundraising
Who is Rocket Dollar?
What Not to Do
Taking the Dive into SDRA Investing
What people are saying about Rocket Dollar accounts
The beautiful thing about Rocket Dollar is you can invest in unusual assets (real property, venture capital, private equity) and route it through Rocket Dollar and you're self-empowered to self-direct those assets.
Jen Hollars
Investment Professional

I could not find another organization that could do this as efficiently and in that price range. They're very responsive and in the way they communicate to me I find helpful, direct, and they put it in terms that I understood.
Dave Powers
Local Realtor
I chose Rocket Dollar because it was a very simple, streamlined process; very easy to use, well-managed. I didn't have to look at other companies, it just fulfilled what I needed.
Peter Daniel
Reg. Acct. Exec. at Samsung Neurologica