Invest with Vint via Rocket Dollar
Vint Educational Webinar: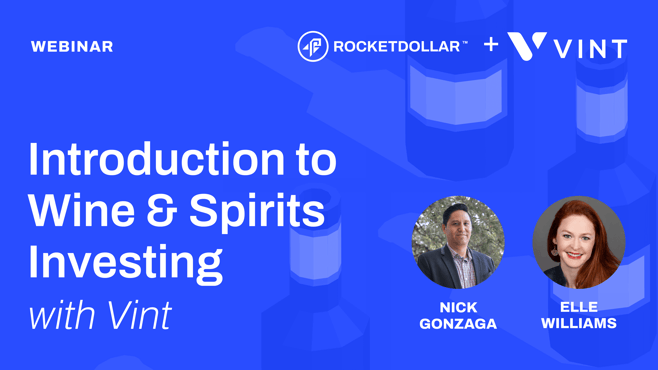 Instructions:
For those that may be ready to complete their investment through a tax-advantaged Self-Directed Rocket Dollar IRA account or Solo 401(k), follow the instructions below.
Creating Your Account:
If you already have a Rocket Dollar account, you can use your IRA or Solo 401(k) account to start investing on Vint's site. If not, establishing a new Rocket Dollar retirement account is easy. Simply sign up online in under 10 minutes and we'll get your account set up.
Funding Instructions:
There are three ways to fund your Rocket Dollar account.
Open a Rocket Dollar Account Transfer in an existing IRA that you may have with another provider

Make an individual investor profile. This will be with your own personal info, not your IRA.

Fill out the entity onboarding form, which will notify the Vint Team after completion. You can find documents in your Rocket Dollar dashboard in settings section.

Investments will be placed with the back office and white glove service. You may browse the investment portal, and email brady@vint.co, Investor Relations once you are ready to place an investment. Please include the offering name, amount, if you used a different email, your IRA LLC name.
Funding a Rocket Dollar account is simple, as our team has created a patent-pending account transfer module, that allows customers to easily fund their Rocket Dollar account.
Once you are set with your Rocket Dollar account, you'll be able to provide the investor details through your vint profile.
Benefits & Pricing
Transparent pricing on a subscription basis.
Silver
The essentials you need to start investing
No minimum opening deposit

BYOD (Bring Your Own Deal)

Online document storage

Investment dashboard to track investments

Email support

No cost cash transfers from current custodian

Fair Market Value reporting on Form 5498
Gold
All the essentials plus premium service
Premium
All Silver features

Expedited service and transfers

Four free wire transfers per year

Option for IRA LLC

Priority support

Roth IRA conversion assistance & tax filing for 1099-R

Tax filing for Solo 401(k) Form 5500
Ready to take control of your retirement?