There are a few steps to deploy dollars to the Staked ETH Trust:
Email sammy@staked.us for an invite. Please email with SUBJECT LINE and EMAIL BODY in the following format:




SUBJECT LINE:

ROCKET DOLLAR - FIRST NAME_LAST NAME - IRA LLC TITLE




BODY:

1) Primary corresponding email for investment onboarding (this is where you will receive your onboarding invite)
2) Country of jurisdiction and State/Territory (if applicable)




Example:

Receive an onboarding invite to the Staked ETH Trust Investor Portal.

Create an account on the Staked Investor Portal (IRA LLC titling instructions).

Go through KYC (know your customer identity check) on Staked ETH Trust Investor Portal.

Go through Accreditation Check through Staked ETH Trust Investor Portal (Accreditation handled by third-party InvestReady). Accreditation approval can take up to 5 business days.

Execution of Subscription Document through Docusign on Staked ETH Trust Investor Portal (IRA LLC titling & sub doc instructions).

Wire the funds from your Solera partner bank account to the following location:

Beneficiary Account
Staked ETH Trust
Name & Address
413 W 14th St, New York, NY 10014
Beneficiary Account #
1504376091
For Domestic Wires
Routing Number (ABA) 026013576
For International Wires
Swift/BIC Code SIGNUS33XXX
Beneficiary Bank

Signature Bank
565 Fifth Avenue, New York, NY 10017

For further onboarding questions, contact sammy@staked.us. Staked ETH Trust
The Staked ETH Trust offers exposure to the price of Ethereum and income from staking rewards in one vehicle. The Trust will invest directly in ETH and stake it in the ETH2 proof-of-stake consensus allowing for approximately 6.5% in incremental ETH yield in year one. The Trust offers best in class execution, custody, staking node management, and financial reporting allowing investors to avoid the complexities of buying, storing, and staking ETH on their own.


Transparent Pricing
Our Self-Directed accounts are among the most affordable in the nation. Our pricing is simple — $15/month with a one time $360 registration fee.


Tax Advantages
Our accounts maintain the same tax treatment as a regular 401(k) or IRA. We make it quick and simple for investors to access their money for your deals.


Domain Experience
We will work directly with your investors to make sure their accounts are funded by your fundraising deadline. Raising money is hard, let us make it easier.


Unmatched Support
We're never more than a phone call or email away. We'll walk your investors through every step of the way, from account opening to funding.
Start taking control of your retirement
Opening an account with Rocket Dollar starts here.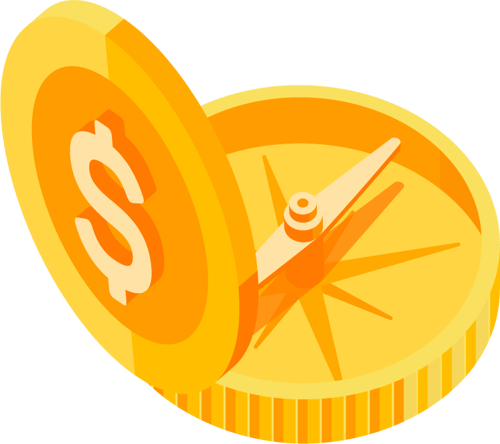 Start taking control of your retirement