Free Webinar
The Ins and Outs of Self-Directed Roth IRAs
Learn the basics of a Self-Directed Roth IRA and the benefits it can offer as opposed to a regular Roth IRA.
The Self-Directed Roth IRA—Simplified
A Roth IRA can be a powerful investment tool by itself, and adding in the self-directed benefit brings it to another level. Many people who had corporate-sponsored retirement plans are unaware of the benefits of opening or converting their accounts into a Self-Directed Roth IRA.
It's important to note that even if you have a traditional IRA or a Self-Directed retirement account, you also can have a Self-Directed Roth IRA. You are also able to convert your traditional IRA into a Self-Directed Roth IRA. Tune into this webinar to get all the answers you need open to a Self-Directed Roth IRA and significantly impact your long-term retirement savings. Register to watch the webinar and maximize your retirement savings.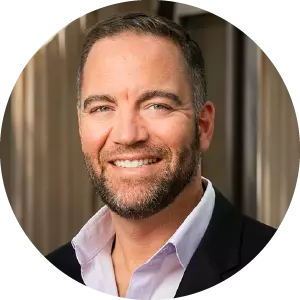 Chris Palmisano

Chris Palmisano is Chief Operating Officer/Chief Revenue Officer and Board Member at Rocket Dollar. He has held leadership roles in sales, marketing, business development, and operations at Khorus Software, SolarWinds, and Google. He is a mentor at startup accelerators, a guest lecturer at business schools, an angel investor, Founding Venture Partner at NextGen Venture Partners, and an advisor to CEOs. Chris is a former Marine Corps officer and lives in Austin, Texas. He holds an MBA, Beta Gamma Sigma, from the University of North Carolina's Kenan-Flagler Business School, an MS from Boston University, a BS from Rochester Institute of Technology, and a US patent in mobile computing.