Free Webinar
Retirement Account Asset Protection: Real Estate & Crypto
feat. Cloud Peak Law Group
Asset protection is one of the most frequently asked questions by our customers, many of whom are considering legal help. Rocket Dollar customers might be concerned about their retirement assets under legal action, family law, landlord-tenant law, and more. Retirement accounts also have unique protections compared to other entities. We have teamed up with Cloud Peak Law, which has expertise in Colorado LLCs, Wyoming LLCs, asset protection, and retirement accounts to dive in and cover some of these complex topics.
Brendan Walsh

Brendan Walsh is a fintech entrepreneur and Wisconsin-Madison graduate, coming from the financial advising and the retirement industry in Chicago. Before joining Rocket Dollar, he consulted various fintech, crypto, and blockchain startups growing throughout his home city. Specializing in sales and customer service automation, operations, and partnership management, Brendan has a talent for recognizing opportunities in new markets and creating efficiencies to accelerate the speed of a fintech organization.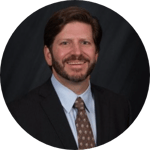 Jonathan Feniak, J.D., M.B.A.

Jonathan N. Feniak is a Partner at Cloud Law Peak Group, P.C. and its subsidiary, Colorado Online Attorney. He has a wide array of experiences including finance, estate planning, real estate, trusts, and business law. Cloud Peak Law Group, P.C. and its affiliated entities focus on providing asset protection and privacy-related legal products and services at affordable prices.