Free Webinar
Private Investments in the COVID Economy
Bruce Roberts from Carofin joins Mark Peck to discuss the changing investment landscape around the recent market turmoil.
Responding to changing markets
The consensus is that while these are undoubtedly challenging times, at the end of it lies opportunities for folks to begin or continue investing in different asset classes around the country.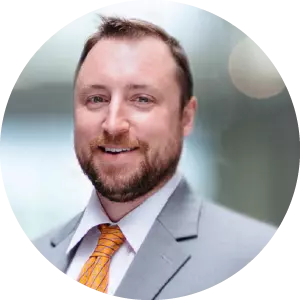 Mark Peck

Mark Peck, former Director of Business Development for Rocket Dollar, covers the east coast sales and partnership efforts. Mark has helped execute alternative transactions for a wide spectrum of institutional and retail clients, totaling billions of dollars, spread across numerous asset classes.
Bruce Roberts

Bruce Roberts has over 35 years of experience as an investment banker and entrepreneur. In 1995, Mr. Roberts founded Carolina Financial Group (CFG), which includes Carolina Financial Securities (1997, SMB-focused corporate finance) and Carofin, LLC (2018, technology-supported private securities distribution) – each is a registered broker/dealer with FINRA.
CFG specializes in private capital raising, having completed over $1.1 billion of equity and debt private placements for venture and growth companies across the US. Industries financed include traditional industries (manufacturing, distribution, consumer products agriculture, etc.) as well as technology (IT, life sciences, biometrics,). In addition to raising capital, CFG provides ongoing investment supervision and investor support throughout each investment's life cycle.
In early 2005 Mr. Roberts founded Rehabilitation Support Services, LLC (RSS) to distribute and support next-generation behavioral health-related technology solutions for addiction treatment, criminal justice, and mental health providers. Over 4000 individuals' recovery has been supported thus far by RSS. Investment supporting the delivery of more effective addiction treatment is a specialty area for CFG.
1987 – 1994, Mr. Roberts was at The First Boston Corporation (now Credit Suisse) in New York as a Director in the Investment Banking Department, supporting both corporate and government clients throughout the pacific region and raising in excess of $30 billion for his clients. He started his investment banking career at Bank of America in San Francisco in 1983. Prior to his investment banking career, he served as an officer in the U.S. Navy (UDT / SEAL).