Franchising has long been an unobtainable asset class due to high cash requirements, the time required to operate, and skillsets need. FranShares democratizes franchise investing to allow any investor to earn passive franchise income. Join us as we learn more about this new asset class from FranShares Founder & CEO Kenny Rose.
What you'll learn:
About the founder's deep franchise background.

Why invest in franchising?

How do you make money in franchising?

How can this asset class be a passive investment now?

How does FranShares make money?
Brendan Walsh

Brendan Walsh is a fintech entrepreneur and Wisconsin-Madison graduate, coming from the financial advising and the retirement industry in Chicago. Before joining Rocket Dollar, he consulted various fintech, crypto, and blockchain startups growing throughout his home city. Specializing in sales and customer service automation, operations, and partnership management, Brendan has a talent for recognizing opportunities in new markets and creating efficiencies to accelerate the speed of a fintech organization.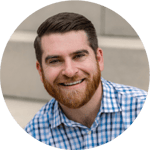 Kenny Rose

With a media reach of over 300 million people, Kenny Rose is a renowned expert on investing in franchises. His career started off in finance at Merrill Lynch, advising individuals on building their portfolios to preserve and grow wealth. Coming from a family of entrepreneurs, he sought out how to confidently go into business ownership with predictable results and was introduced to the world of franchising.
As a franchise broker, he helped individuals identify, evaluate, and buy a franchise that matched their long term goals of either leaving the corporate world or adding an additional income stream to their portfolio.
After rising through the ranks of the world's largest franchise brokerage, he founded Semfia, a franchise brokerage focused on income-producing and manager-run franchises. His views on franchising have been featured in Business Insider, Forbes, ABC, TheHustle, American Express, the Amazon feature book "More Than Just French Fries," and other publications around the world.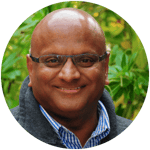 Raja Ramachandran

Raja has launched, with a brilliant team, ripe.io, leveraging connected technologies such as IOT, cloud, algorithms, machine learning and blockchains to help solve large, global problems around food. Raja recently was part of the early founding team at R3 and managed the product development function. Prior to R3, Raja had a successful foreign exchange trading career, managing electronic trading and execution platforms and lead regulatory implementation over a 20 year career at Bank of Boston (BAML), Citi, Silicon Valley Bank and Wells Fargo. In addition, Raja helped co-found, was COO and lead two venture funded start ups to exit.
Barret Brandon

Barrett is the CFO of Ventum, a venture-backed and DTC-focused performance bicycle company. Ventum relocated to Utah in 2019 as part of GOED's Rural Jobs program and has seen tremendous growth during the COVID bike boom.