With the federal government expressing a means to amplify cryptocurrency taxation with the 2021 infrastructure bill…
it is important to stay up to date on cryptocurrency taxation. While IRAs make most crypto trades and activities tax-free, tax enforcement and regulation progress is a constant interest of our customer base.
Rocket Dollar and CryptoTrader.Tax have teamed up to discuss the impacts of cryptocurrencies both inside and outside your Self-Directed IRA. Although cryptocurrencies like Bitcoin, Ethereum, and DeFi protocols have rapidly grown into popular asset choices over the past few years, they can make tax time intimidating.
What you'll learn:
Review the basics of crypto taxation

Growth of NFTs, NFT taxation, and why avoid NFTs in IRAs

Taxation in DeFi

How to track transactions and report taxes after moving and selling crypto

How to use your Rocket Dollar IRA to invest in crypto

Avoid tax and prohibited transaction pitfalls when investing in Crypto IRAs
Brendan Walsh

Brendan Walsh is a fintech entrepreneur and Wisconsin-Madison graduate, coming from the financial advising and the retirement industry in Chicago. Before joining Rocket Dollar, he consulted various fintech, crypto, and blockchain startups growing throughout his home city. Specializing in sales and customer service automation, operations, and partnership management, Brendan has a talent for recognizing opportunities in new markets and creating efficiencies to accelerate the speed of a fintech organization.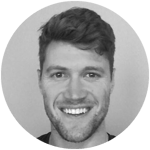 David Kremmerer

David Kemmerer is the Co-Founder and CEO of CryptoTrader.Tax. David has spent the past three years building the CryptoTrader.Tax product and team to solve the tax reporting and portfolio tracking challenges that cryptocurrency users face. David is a Forbes Finance Council member and an expert on the tax implications of digital assets.
Jordan Bass

Jordan Bass is the Head of Tax Strategy at CryptoTrader.Tax, a Certified Public Accountant, and a tax lawyer. As the owner of the accounting firm Taxing Cryptocurrency, he has years of experience helping cryptocurrency investors navigate IRS guidelines and file their tax returns.
Register to watch
Sign up to gain access to the recording.