Did you know you can trade crypto in an IRA?
Join Rocket Dollar and John Denza from ErisX as we discuss crypto investing for self-directed IRAs. We will look at the importance of a regulated marketplace, current events in the crypto space and how to open an account as well as execute orders.
Gold vs Bitcoin

What is blockchain?

What are cryptocurrencies?

Key points in security, custody, wallets

The importance of a regulated exchange

How to execute orders
Brendan Walsh

Brendan Walsh is a fintech entrepreneur and Wisconsin-Madison graduate, coming from the financial advising and the retirement industry in Chicago. Before joining Rocket Dollar, he consulted various fintech, crypto, and blockchain startups growing throughout his home city. Specializing in sales and customer service automation, operations, and partnership management, Brendan has a talent for recognizing opportunities in new markets and creating efficiencies to accelerate the speed of a fintech organization.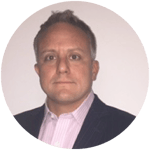 John Denza

Josh Plave is the founder of Wall to Main and a full-time multifamily investor. Investing with his family, they hold a portfolio of over 700 units across three markets.
Josh's experience in retirement accounts began at 16, when he opened his first Roth IRA and began trading equities.
Since then, after the unfortunate passing of his grandfather and mother, he was left with multiple Inherited IRAs. Through careful research and structuring, Josh has been able to further the legacy of prior generations and accelerate the growth of his family's capital.
This experience led to the creation of Wall to Main, where the lessons learned and opportunities found are meant to be shared, free of cost, for those who seek to preserve and grow their wealth for a prosperous future.