Free Webinar
Common
Self-Directed Retirement Questions
Our recent survey shows that 75% of respondents want us to run a webinar about the most common Self-Directed questions. And we listened. Register to watch the recording of the webinar below.
Rocket Dollar's COO answers the most common questions about Self-Directed retirement accounts: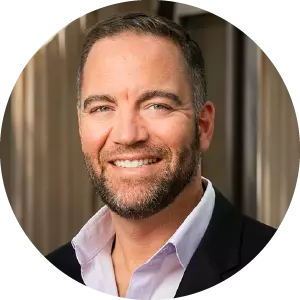 Chris Palmisano

Chris Palmisano is Chief Operating Officer/Chief Revenue Officer and Board Member at Rocket Dollar. He has held leadership roles in sales, marketing, business development, and operations at Khorus Software, SolarWinds, and Google. He is a mentor at startup accelerators, a guest lecturer at business schools, an angel investor, Founding Venture Partner at NextGen Venture Partners, and an advisor to CEOs. Chris is a former Marine Corps officer and lives in Austin, Texas. He holds an MBA, Beta Gamma Sigma, from the University of North Carolina's Kenan-Flagler Business School, an MS from Boston University, a BS from Rochester Institute of Technology, and a US patent in mobile computing.