Rental homes have beaten S&P returns over the last 20 years, generating investors both cash flow and appreciation. If you've ever thought about protecting and diversifying your retirement dollars with real estate, now's the time to get started! When using Arrived non-accredited and accredited investors alike are eligible to invest with as low as a $100 investment minimum, and though the properties use debt, they are exempt from UBIT because each property is taxed as a REIT.
Arrived is a platform for investing in shares of rental properties. You can buy shares in individual homes and earn rental income and appreciation while Arrived manages the properties.
You can invest with Arrived through your Rocket Dollar account! Learn more
What you'll learn:
Why you should invest in real estate and the different ways you can invest.

The process of investing in rental properties.

How investing with Arrived can minimize the struggle of dealing with rental properties.

How to achieve passive income with real estate investments.

How to use your Rocket Dollar IRA to invest in real estate.
Brendan Walsh

Brendan Walsh is a fintech entrepreneur and Wisconsin-Madison graduate, coming from the financial advising and the retirement industry in Chicago. Before joining Rocket Dollar, he consulted various fintech, crypto, and blockchain startups growing throughout his home city. Specializing in sales and customer service automation, operations, and partnership management, Brendan has a talent for recognizing opportunities in new markets and creating efficiencies to accelerate the speed of a fintech organization.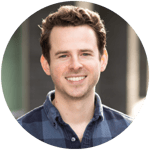 Ryan Frazier

Ryan is the Co-Founder and CEO of Arrived, where he leads the company's strategy and long-term planning. Arrived is a marketplace for anyone to buy shares of rental homes and start earning passive income from rent and appreciation right away. Prior to Arrived, Ryan was the GM for Sprout Social's (NASDAQ:SPT) Social Media Listening and Social Media Analytics business and the Co-Founder and CEO of DataRank, an acquired social media listening platform.
Jordan Bass

Jordan Bass is the Head of Tax Strategy at CryptoTrader.Tax, a Certified Public Accountant, and a tax lawyer. As the owner of the accounting firm Taxing Cryptocurrency, he has years of experience helping cryptocurrency investors navigate IRS guidelines and file their tax returns.