In this webinar, you'll learn the ins and outs of digital asset investing.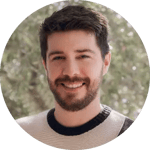 Brendan Walsh

Brendan Walsh is a fintech entrepreneur and Wisconsin-Madison graduate, coming from the financial advising and the retirement industry in Chicago. Before joining Rocket Dollar, he consulted various fintech, crypto, and blockchain startups growing throughout his home city. Specializing in sales and customer service automation, operations, and partnership management, Brendan has a talent for recognizing opportunities in new markets and creating efficiencies to accelerate the speed of a fintech organization.
Mike Cavanaugh

Mike leads business development for Regiment and sets the company vision. After a career as a floor trader in the bond and wheat pits at the CBOT, he co-founded an asset management company in 2006 known today as RCM Wealth Advisors. He was instrumental in growing the assets under management to more than $200mm. After 20+ years of capital markets experience, he chose to move on to focus on helping the next generation of startup leaders and founded FinTech Ranger in 2017. His primary role at FinTech Ranger was growing the network of prospects and referral partners within the financial technology spheres of business including startups in the FinTech space.
Mike is the co-founder of the Chicago-based Small Business Advocacy Council (SBAC), a non-profit organization that lobbies on behalf of small businesses across Chicagoland. He holds a BA from UW Madison.