How will oil and gas play a role in inflation compared to 2008's historically high crude oil prices?
Troy Eckard of Eckard Enterprises, LLC to discuss this, oil's affect on different asset classes, how investors should prepare, and more.
US dollar and its direction and why

Current US inflation, comparison to historical and why now is substantially different

Oil and gas and its role in inflation, reaction to inflation and the extent of today's inflation compared to 2008's historic high crude oil prices

Stocks and inflation

Access and cost of capital and how that will be affected in rising inflationary times

How investors should prepare and take advantage of the coming changes
Brendan Walsh

Brendan Walsh is a fintech entrepreneur and Wisconsin-Madison graduate, coming from the financial advising and the retirement industry in Chicago. Before joining Rocket Dollar, he consulted various fintech, crypto, and blockchain startups growing throughout his home city. Specializing in sales and customer service automation, operations, and partnership management, Brendan has a talent for recognizing opportunities in new markets and creating efficiencies to accelerate the speed of a fintech organization.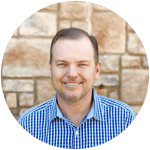 Troy Eckard

Since 1985, I have been involved in the pursuit of private capital from high net worth investors and family offices to provide the financial engine to acquire alternative and tangible assets. My career has provided me with some incredible relationships with self-made millionaires who have themselves been highly successful in building their own businesses, their own investment portfolios, and their own investment strategies. I have spent 35 years involved in US oil and gas industry.