3 min read
Four Investment Opportunities for the Self-Employed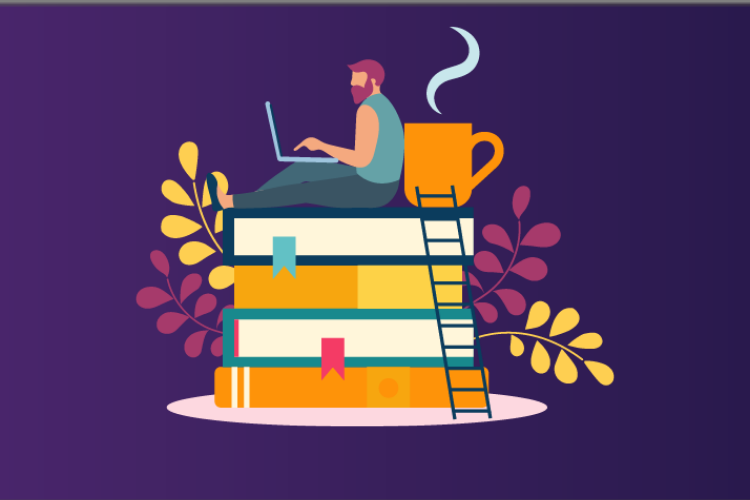 The gig economy is here to stay—roughly 34% of the U.S. workforce is employed through gig-based or freelance jobs. Most freelancers and gig workers love the freedom that comes from working independently. While the personal freedom is great, the truth is that many gig workers put in long hours just to make ends meet, sometimes more than their counterparts working routine office jobs. Gigging also can be feast or famine when it comes to finances—one month the workload is brutally heavy and the paychecks are beefy, the next month it's back to eating rice and ramen and playing mahjong on the computer all day.
Plus, gigging offers little in the way of a secure economic future—there's no company-sponsored retirement, profit-sharing plans or stock options for gig workers. Rocket Dollar can help gig-based and freelance workers put a retirement savings plan in place that can lead to a rosy financial outlook for the days when it's finally time to hang up the freelance hat and break out the golf clubs.
I worked as a freelancer while in college, and I also had some side hustles when I worked for two companies in Austin prior to my employment at Rocket Dollar. Those jobs allowed me to build a modest retirement savings portfolio by contributing to my individual retirement accounts to reduce my taxable income. But that money just sat there stagnating, as is the case with so many retirement plans.
I've long been interested in alternative investments, and as a gig-economy worker I knew I needed to put the money stashed away in my IRAs to work. Creating a Self-Directed Solo 401(k) through Rocket Dollar allowed me to begin making a wide range of alternative investments. Here are four of the top investment opportunities for gig-economy workers who also want their funds locked up in old corporate-sponsored retirement accounts start working for their financial future:
1. Revenue-Sharing
This is a great option for people who want to invest in businesses in their own communities. One of my favorite restaurants in Austin, Uncle Billy's, was raising money through Microventures, an Austin-based investment and crowdfunding platform, to expand into the distillery business. The restaurant is right around the corner from where I live, and I go there probably two or three times a week—it's always busy and full. I spoke with the owner and learned about his vision for the business and how it would benefit from the expansion. I jumped on the opportunity to participate in a revenue-sharing investment in a business I knew and loved. Uncle Billy's raised $277,527 through 270 investors, and investors received 10% of the company's gross revenue until 1.5 times the amount of their investment was repaid. Other popular revenue-sharing and crowdfunding platforms where gig workers can find local investment opportunities in their home communities include NextSeed and Republic.
2. Peer-to-Peer Lending
I've also been pretty active on peer-to-peer sites such as Lending Club. Just like revenue-sharing agreements, you provide direct loans to people and get immediate money back. You can help people with loan payments, reduce their credit card debt, or renovate their homes. You help people in financial need while also getting a decent rate of return on your investment. I really like peer-to-peer lending because it's not tied to the performance of a company, and you also can buy small pieces of a loan in increments as low as $25. You can spread risk over a hundred or even thousands of loans. Additional peer-to-peer lending sites include Upstart and Prosper.
3. Real Estate Crowdfunding
Large real estate projects typically require a level of investment that's far too heavy a lift for solo investors. Real estate crowdfunding platforms such as RealCrowd, CrowdStreet and RealtyShares have leveled the playing field and provide solo investors many of the same opportunities in office, retail, multi-family and industrial real estate that institutional investors, pension funds and university endowment funds have long pursued. These sites provide amazing investment opportunities for a lot of people, including gig-based workers who want to invest in hard asset classes with longer hold times.
4. Invest in Yourself
Strengthening and expanding your skill set is especially important for gig workers since it can lead to increased work and new revenue streams. When I was freelancing I purchased a course through Udemy on Facebook marketing. The course took about 10 hours to complete. I had a lot of friends who owned small businesses, and I began pitching them on doing small business Facebook ad funnels. In my first month I made an additional $2,000, and it really didn't take much time for me to manage those ad campaigns. I also recently purchased some books on content marketing to beef up my writing skills. Rocket Dollar account holders can invest in these opportunities using their Self-Directed Solo 401(k) or Self-Directed Individual Retirement Accounts. In addition to growing their retirement portfolios, they also can reduce their annual tax burden by making contributions to their Rocket Dollar accounts.
Learn more about Self‑Directed retirement plans with our ultimate guide.
Get your FREE copy sent straight to your inbox now!