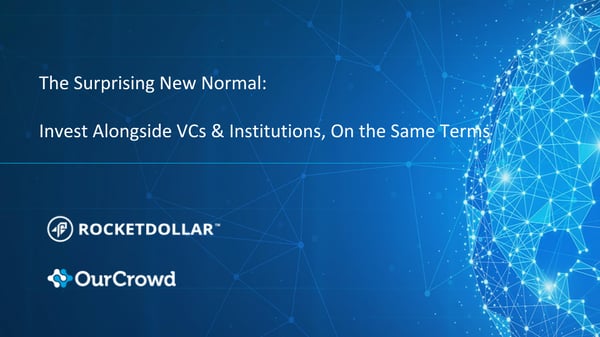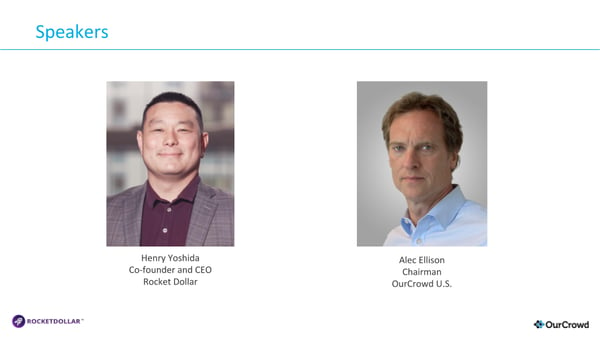 Why allocate to VC?
The Yale Endowment has had great success with Venture investing, which has changed Institutions thinking about their early-stage allocations.
Where are the big dollars going?

Endowments and Institutions are investing more into VC
The smart money is being made pre-public listing.
The pursuit of Alpha is becoming more difficult declining interest rates have compressed investment multiples
This is why its crucial to diversify away from public assets, in particular, through a tax-advantaged account.

Besides Technology Growth, What Has Led to Wealth Creation?
The decline in interest rates was a driving factor of wealth creation over the past 30 years. This can no longer be relied upon, and you must pursue growth at an earlier stage.
Returns have grown increasingly limited for public investors. The post IPO performance over the past few years has dramatically underperformed what was once expected.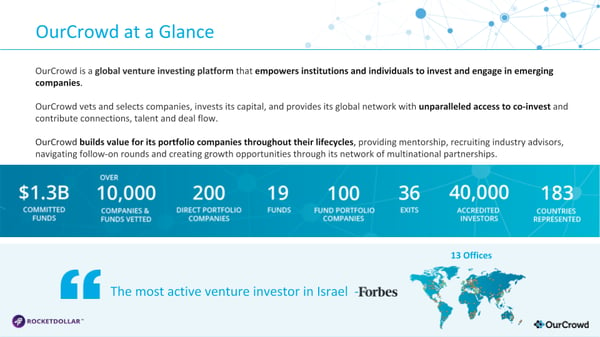 As an individual, it can be difficult to find and review deals that fit your particular investment goals. Utilizing expert teams to source such deals makes the process much easier.



OurCrowd also offers Fund structure and automated portfolio tools that let you customize your investing experience.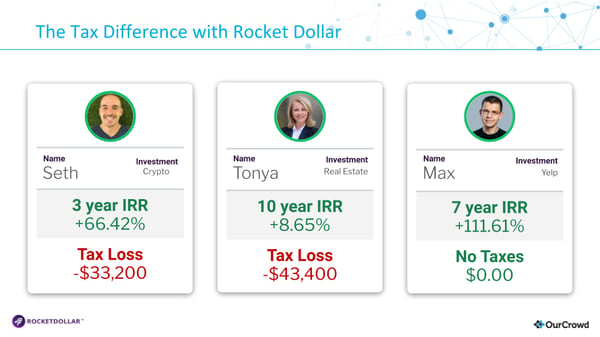 How to Invest Diversely with Tax-Advantaged Accounts
Helping the individual investor compound their returns just like an Institution
Rocket Dollar helps empower the customer to take full control of their retirement.

Long term hold times and aggressive after-tax strategies make Venture investing perfect for a retirement account.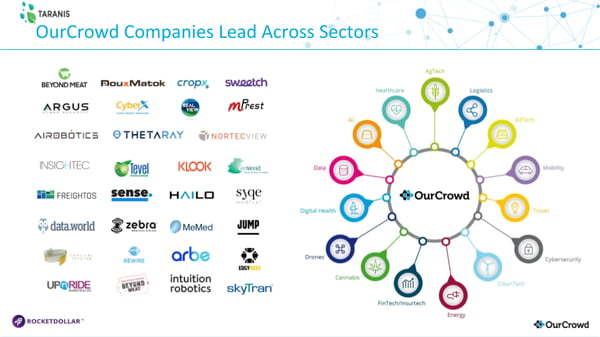 Invest directly into startups can be tricky, clearly identifying and stating your investment and portfolio goals will help you get started.

Diversity is key for early-stage investments, and there are more tools than ever to help make the best choices

For a first-time retirement investor and those seeking to rely on the expertise of others, and OurCrowd Fund structure makes this really approachable.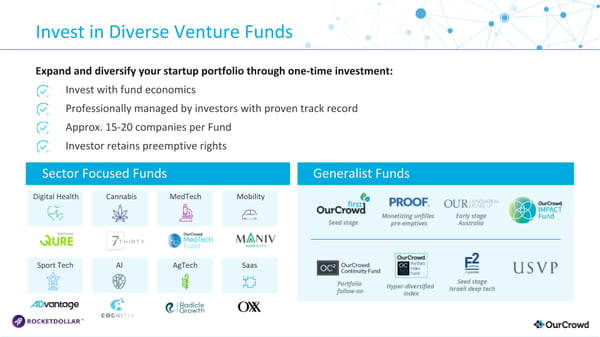 Unlocking your retirement is easier than ever. Rocket Dollar has the tools and expertise to help move your savings into an entity account, which transacts with platforms like OurCrowd just like any regular investment account.

Using your online banking and Rocket dollar account information you're able to open and fund an OurCrowd account in just days.
---
Takeaways:
Find ways to enhance your portfolio with early-stage & venture investing.
Invest through tax-advantaged accounts to avoid capital gains & compound like an Institution.
Rocket Dollar & OurCrowd make for an easy way to unlock your retirement and invest like a VC!
Visit Rocket Dollar & OurCrowd to Learn More
RocketDollar.com - $100 Off Coupon = OURCROWD, info@rocketdollar.com
OurCrowd.com & support@ourcrowd.com, info.ourcrowd.com/rocketdollar
Website Walk-Through
Learn more about Self‑Directed retirement plans with our ultimate guide.
Get your FREE copy sent straight to your inbox now!