Free Webinar
Investing in US Farmland Alongside Farmers
feat. Farmers Business Network
A new model to protect your investment portfolio against inflation
On a fundamental level, farmland value benefits from growing demand associated with a rising population and limited supply made even more limited by urban sprawl and climate change; farmland in the US has appreciated 5.9% per year since 1940. And that performance has only been bolstered during times of inflation and broader market volatility. Farmland is an uncorrelated asset class that performs well in times of inflation and reduces investor exposure to the broader market. Our co-investment model gives investors easy access to some of the highest quality farms in the US while enabling family farmers to own land longer term, an alignment that increases returns while also incentivizing more sustainable management practices.
Farmers Business Network is the leading direct-to-farm ag tech platform dedicated to helping family farmers maximize their farm's profit potential. Farmland Capital, a new tool from FBN, provides minority equity capital for farmers looking to buy a new farm or refinance existing farmland.
Why is now a good time to be investing your IRA in farmland?

Why the existing farmland investment model is broken.

How alignment with a farmer can lead to outsized, more sustainable returns.

How farmland compares to other asset classes.

How to use your Rocket Dollar account to invest in farmland.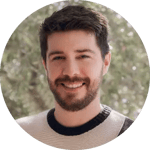 Brendan Walsh

Brendan Walsh is a fintech entrepreneur and Wisconsin-Madison graduate, coming from the financial advising and the retirement industry in Chicago. Before joining Rocket Dollar, he consulted various fintech, crypto, and blockchain startups growing throughout his home city. Specializing in sales and customer service automation, operations, and partnership management, Brendan has a talent for recognizing opportunities in new markets and creating efficiencies to accelerate the speed of a fintech organization.
Nick Gonzaga

Nick Gonzaga is Rocket Dollar's Senior Sales Representative. Securities registered since 2006, with 15 years of experience in the finance and investment industry. Most recently was with Arthur J Gallagher as a retirement consultant managing 500MM+ in institutional assets, prior to that was with Merrill Lynch.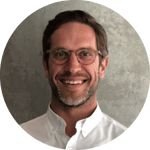 Michael Sesko

Michael Sesko is the Managing Director of Equity Investments at FBN. He has spent the bulk of his career at the intersection of agriculture, technology, finance and sustainability with previous stints at The Climate Corporation, Woolf Farming & Processing and JP Morgan.