Exclusive Webinar
Why Kraken: Longevity, Security, Client Service
For compliance reasons, Kraken has requested that the webinar remain password protected and is not on our youtube channel like other webinars. If you did not receive a passcode, please request one below.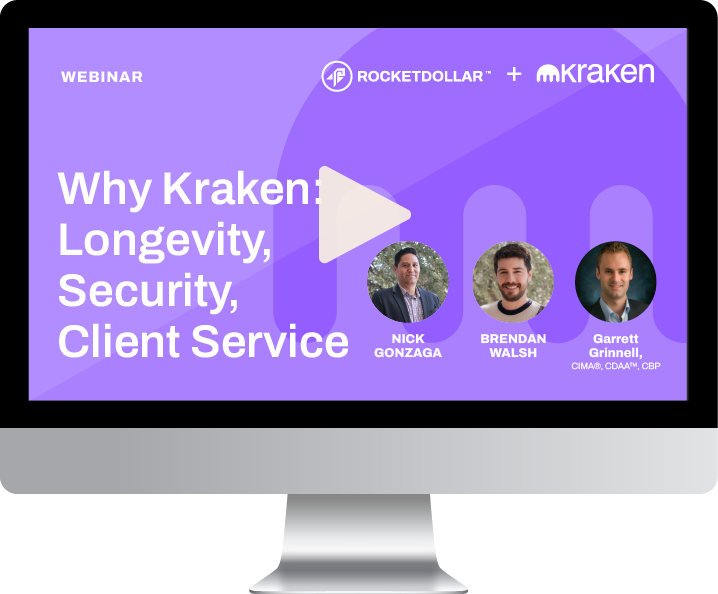 Investing in Cryptocurrency with Kraken
Kraken is one of the world's largest digital asset exchanges and the leader in euro volume and liquidity. Globally, Kraken's client base trades more than 200 digital assets. Kraken was founded in 2011 and was one of the first exchanges to offer spot trading with margin, regulated derivatives and index services. Kraken is trusted by well over 9 million traders and institutions around the world and offers professional, round the clock online support.
After last year's volatile cryptocurrency market and the high-profile bankruptcy of FTX, investors are looking for trusted crypto platforms. That's why Rocket Dollar is excited to announce our new partnership with Kraken. Investors can buy and sell crypto on Kraken's exchange without sacrificing security or performance, and all assets on their platform are backed by full reserves. Kraken's supported coin list includes bitcoin, Etherum's ether and many more. You can view an overview of trading and other fees here. Please join us to learn about how we work with Rocket Dollar and why self-directed IRA holders should choose Kraken for their crypto holdings.
Kraken, and their growth as a leading crypto exchange.
Why you should consider Kraken as your go-to exchange to buy, sell, & trade cryptocurrency.
The benefits of using Kraken to invest in crypto.
How you can use your Rocket Dollar Retirement Account to invest in crypto with Kraken.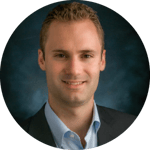 Garrett Grinnell

Garrett Grinnell, CIMA®, CDAA™, CBP is an Institutional Relationship & Solutions Manager at Kraken. Before joining Kraken in June 2021, Garrett held investment advisory roles with DWS/Deutsche Asset Management and Morgan Stanley Global Wealth Management.
Brendan Walsh

Brendan Walsh is the Operations Manager for Rocket Dollar. He works on background processes to make it easier for internal Rocket Dollar teams to work together and investment issuers to work with Rocket Dollar customers. Before Rocket Dollar, he was a financial advisor assisting customers with their personal investments and business owners on their 401(k) retirement plan structure.
Nick Gonzaga

Nick Gonzaga is Rocket Dollar's Senior Sales Representative. Has been securities registered since 2006, with 15 years of experience in the finance and investment industry. Most recently was with Arthur J Gallagher as a retirement consultant managing 500MM+ in institutional assets. Before that he was with Merrill Lynch, where he worked with Rocket Dollar CEO Henry Yoshida.