EquityNet is a recognized pioneer and innovator of crowdfunding and marketplace finance, operating one of the largest business funding platforms since 2005. The EquityNet platform features over 10,000 companies and has helped generate over $600 million in business funding. Rocket Dollar and EquityNet are bringing you a fireside chat with two company founders currently fundraising, as we interview how they approach investors, deal structure, regulations, and balance fundraising while running their companies.
What you'll learn:
The significance of crowdfunding platforms like EquityNet and why investors target startups in their retirement accounts.

How to navigate rules on accreditation.

What is a friends and family round vs Series A, B, C, etc.?

What a convertible note is and why a company may seek out one.

How does a deal size shift a target investor?

How does a executive team balance running their company vs fundraising?
Brendan Walsh

Brendan Walsh is a fintech entrepreneur and Wisconsin-Madison graduate, coming from the financial advising and the retirement industry in Chicago. Before joining Rocket Dollar, he consulted various fintech, crypto, and blockchain startups growing throughout his home city. Specializing in sales and customer service automation, operations, and partnership management, Brendan has a talent for recognizing opportunities in new markets and creating efficiencies to accelerate the speed of a fintech organization.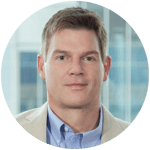 Judd Hollas

Fintech pioneer with the founding of EquityNet in 2005, one of the world's first and largest crowdfunding platforms. Designer and inventor of multiple crowdfunding and analytics technologies. Background in engineering, finance, private equity, and entrepreneurship.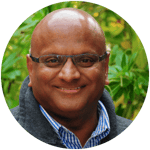 Raja Ramachandran

Raja has launched, with a brilliant team, ripe.io, leveraging connected technologies such as IOT, cloud, algorithms, machine learning and blockchains to help solve large, global problems around food. Raja recently was part of the early founding team at R3 and managed the product development function. Prior to R3, Raja had a successful foreign exchange trading career, managing electronic trading and execution platforms and lead regulatory implementation over a 20 year career at Bank of Boston (BAML), Citi, Silicon Valley Bank and Wells Fargo. In addition, Raja helped co-found, was COO and lead two venture funded start ups to exit.
Barret Brandon

Barrett is the CFO of Ventum, a venture-backed and DTC-focused performance bicycle company. Ventum relocated to Utah in 2019 as part of GOED's Rural Jobs program and has seen tremendous growth during the COVID bike boom.