What sets real estate apart from other alternative assets?
More recently, some investors are turning away from typical investments like stocks, ETFs, and mutual funds and are preferring to invest in more alternative investments like crypto, real estate, and startups. But what sets real estate investing apart from other alternative investments is its longevity, popularity, and the fact that it is much less volatile than other alternatives. In fact, our national study revealed that "81% of Americans believe real estate is a good investment". Now with real estate being one of the go-to asset classes, Rocket Dollar is partnering with platforms like Doorvest to offer investors more real estate investment opportunities.
Launched in 2020 and based in San Francisco, Doorvest's mission is to reduce barriers for average Americans to generate passive income by owning rental properties. Doorvest gets to know a customer and their investment goals before identifying and buying a property on their behalf, manages the renovations and places a resident in it, then sells the property back to the customer. Doorvest also acts as the property manager of the home after it was sold to the customer. The Company has expanded geographic footprints in Houston TX, Dallas TX, Atlanta GA, San Antonio, TX, and Oklahoma City, Oklahoma, with a track record of over 200 homes sold and under management.
The benefits of real estate investing through a self-directed retirement account.
What happens to real estate during a recession?
The difference between 100% ownership vs fractional ownership.
What makes a good real estate investment?
The significant changes in mortgage rates and market updates.
How to get a mortgage through your IRA.
Andrew Luong


Andrew Luong is the co-founder of Doorvest, a venture-backed startup democratizing financial security for all. Andrew is also a real estate investor, Realtor, and mortgage loan officer. With a passion for all things technology and personal finance, Andrew created Doorvest to enable everyone to access financial security through investing in the $3 trillion single-family rental market.
Nick Gonzaga

Nick Gonzaga is Rocket Dollar's Senior Sales Representative. Has been securities registered since 2006, with 15 years of experience in the finance and investment industry. Most recently was with Arthur J Gallagher as a retirement consultant managing 500MM+ in institutional assets. Before that he was with Merrill Lynch, where he worked with Rocket Dollar CEO Henry Yoshida.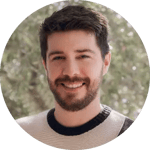 Brendan Walsh

Brendan Walsh is the Operations Manager for Rocket Dollar. He works on background processes to make it easier for internal Rocket Dollar teams to work together and investment issuers to work with Rocket Dollar customers. Before Rocket Dollar, he was a financial advisor assisting customers with their personal investments and business owners on their 401(k) retirement plan structure.