4 min read
Real Estate Investing Can Be Just As Easy As Investing In Stocks And Bonds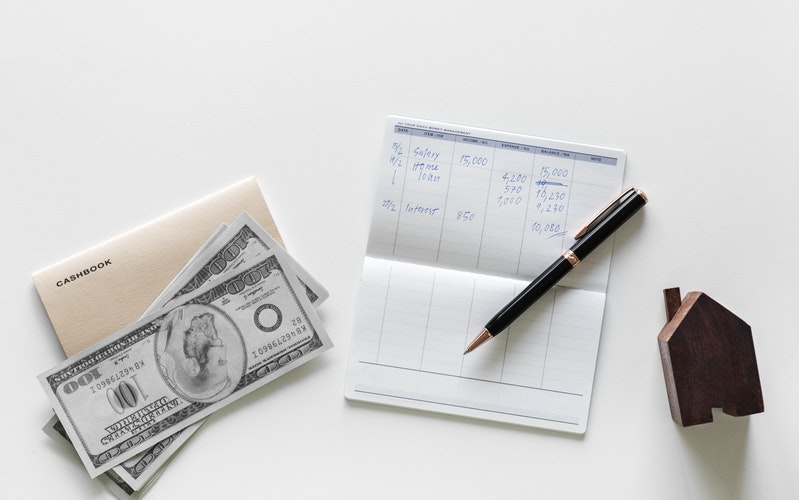 Real estate has long been a crucial asset class for retirement investors – and for good reason. Since 2000, real estate has returned 10.71 percent annually.
The public markets may have received the lion's share of attention-grabbing headlines in past years as the Dow Jones Industrial Average blew past historic highs and into uncharted territory, but it's also been a tumultuous ride in recent months as bear market sessions erased trillions in market value – and negatively impacted retirement investment portfolios in the process.
Investing in real estate provides an important buffer against the unpredictable ups-and-downs of public markets. Rocket Dollar account holders can supercharge their investment opportunities in residential real estate through our affiliate partner SDIRA Wealth, which provides full-service solutions that make buying real estate as easy as purchasing stocks or bonds.
SDIRA Wealth: Simplifying Real Estate Investing
Justin French, chief executive officer of Chicago-based SDIRA Wealth, says SDIRA Wealth was founded on the same principles as other innovative companies: To solve big problems and add value.
"We formed SDIRA Wealth to educate people about the power using self-directed IRAs, as well as to empower people to diversify and accelerate their retirement investments using self-directed IRAs," French says. "With a self-directed IRA, you have access to the top alternative asset class, which is real estate, and our team of experts makes purchasing real estate as easy as buying stocks, bonds or mutual funds."
Over the past decade, real estate has become one of the fastest-growing alternative asset classes for retirement investors using self-directed IRAs. SDIRA Wealth's investment solution offers four primary benefits to retirement investors:
Protection. Real estate provides an important shield from stock market volatility, and it's also long been a hedge against inflation. "Real estate is a good protection tool," French says. "Once you've diversified your retirement portfolio through real estate, you don't have to worry as much about the daily ups and downs of the stock market."

Acceleration. Retirement investors can accelerate their retirement savings through regular rental cash flow, appreciation and principal reduction since each property in a portfolio offers these three crucial revenue streams. "By accelerating your retirement savings, you can leverage your money to purchase additional real estate and increase the real assets in your portfolio using nonrecourse loans," French says.

Control. SDIRA Wealth provides a personalized progression plan of what your self-directed IRA can potentially look like in 10, 15 and 20 years to help retirement investors better reach their investment and savings goals. "We prepare multiple personalized investment strategies based on each investor. As you continue to look at adding additional real estate, you also can look at a progression plan of your future retirement savings," French says.

Transparency. Transaction fees can significantly impact returns on retirement investments. With self-directed IRAs, nothing is hidden and all account fees are paid up front. "People are tired of battling hidden fees inside their retirement accounts," French says. "They want transparency. The fact is the average person is spending over 150k in their lifetime just in hidden fees inside traditional retirement accounts. People want to have enough money to last through retirement, and even better is building something they can pass on to their family."
SDIRA Wealth currently operates in 40 cities across 14 states and performs extensive due diligence on each city's market demographics, factoring in a wide range of market indicators to determine the economic viability of real estate purchases. To date, the main investment class for customers has been residential real estate such as single-family homes.
"When you invest in real estate, you want to surround yourself with experts who know what they are doing and how to find the bottom of a market cycle," French says "Our team provides key insight on important market demographics, and it's important to have a team in place to help investors save time and effort, as well as avoid costly mistakes that can come from investing on your own."
Real Estate Provides True 21st Century Portfolio Diversification
Just like Rocket Dollar simplified access to the Self-Directed Solo 401(k), SDIRA Wealth simplified the process of purchasing real estate. SDIRA Wealth handles all the moving parts, saving retirement investors a great deal of time and energy as they add income-producing properties with positive cash flow to their self-directed individual retirement accounts. Retirement investors can realize the many benefits of investing in real estate, as well as enjoy true 21st century portfolio diversification.
SDIRA Wealth currently works with a wide range of affiliate partners, including wealth advisors, investment firms and FinTech partners such as Rocket Dollar, to help retirement investors diversify their portfolios.
"Set up a call with our team to learn more about investing in real estate – we'll discuss your individual goals, determine what your portfolio currently looks like, and how we can add value," French says. "Whether you come to us through a financial advisor or through a key partner such as Rocket Dollar, we want to figure out ways we can make real estate a good fit for your retirement portfolio."