4 min read
How We're Using Our Rocket Dollar Accounts: A Note From the Team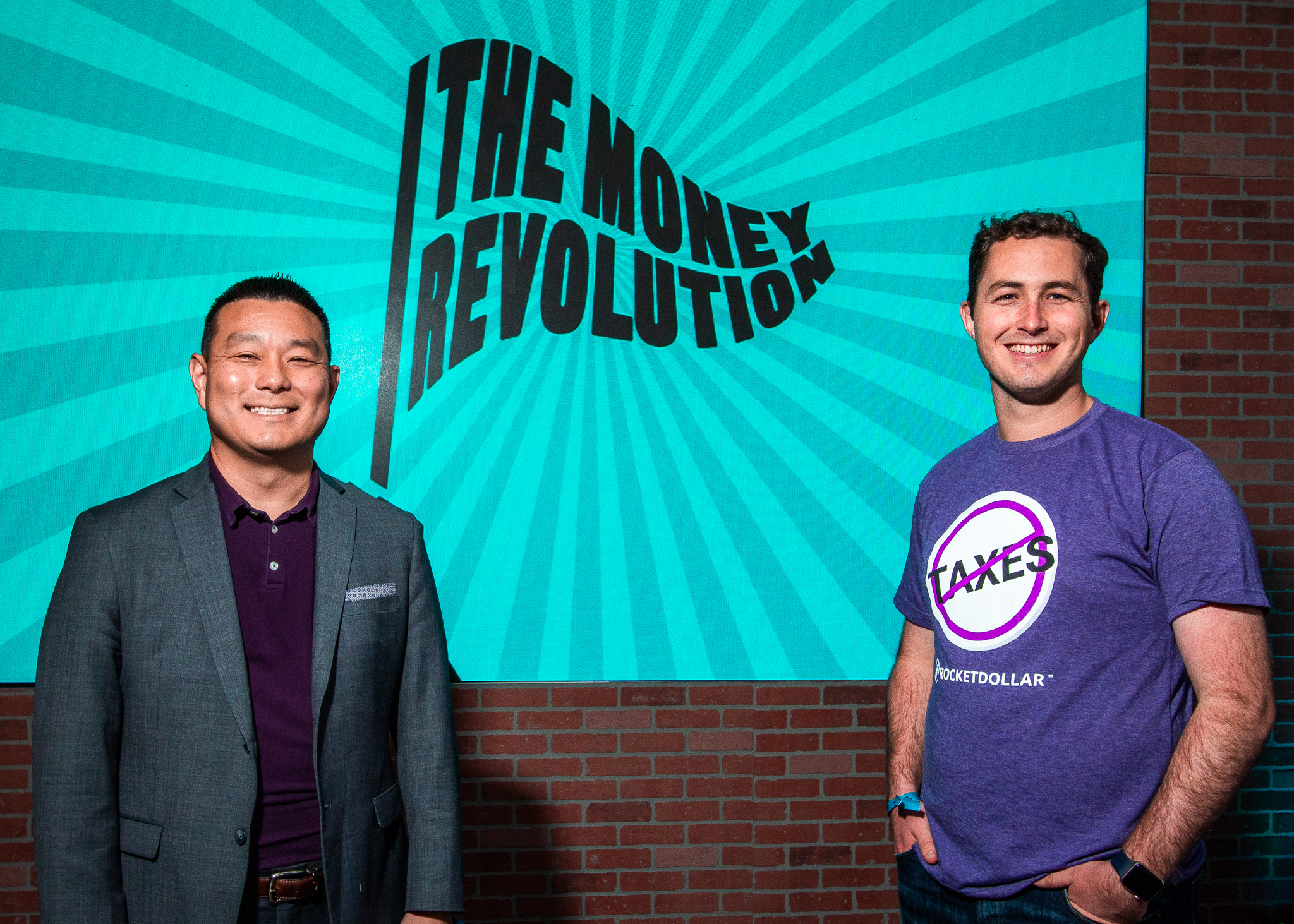 Outside of a few tech darlings, investment growth opportunities in the public equity markets are scant. The only way to truly achieve solid returns and 21st century diversification is to have a portfolio that includes a wide range of alternative investments.

Rocket Dollar's executive team includes many seasoned investment professionals who have decades of combined investing experience to their credit. Recently, they've begun using their Rocket Dollar Self-Directed Solo 401(k)s and Self-Directed IRAs to make angel investments in local Austin businesses, as well as for real estate, cryptocurrency and crowdfunding investment opportunities.

Rocket Dollar Co-founder Henry Yoshida says the widespread use of Rocket Dollar accounts among staff is a powerful testament to the many benefits of investing through a self-directed retirement account.

"It is interesting to start a company where there's such strong desire for people to use these accounts that the employees are taking advantage of them," Yoshida says. "We all pay for our own accounts – it just makes sense to use them. The public markets are really hard to achieve diversification and you truly need to expand into alternative and private investment opportunities."

Here's a closer look at how the executive team at Rocket Dollar is using their self-directed retirement accounts.
Henry Yoshida, Co-founder and Chief Executive Officer: cryptocurrency + follow-on angel investment
Type of account: Self-Directed Solo 401(k)

Yoshida has used his account to write a follow-on check to an entrepreneur as a pro-rata investment in order to keep his same percentage of ownership.

"It was a company in which I was already invested and the company raised a new round of funding," Yoshida says. "I got the opportunity to do an additional investment and keep the same equity level."

Yoshida also purchased Ethereum through digital trading platform Coinbase. The investment is a long-term hold, which is why he funded the purchase using his Rocket Dollar retirement account.

"My bet is that for the long-term it makes sense to invest in cryptocurrency and I will continue to add to my position in digital currency in very small amounts," Yoshida says. "It will appreciate in value, and I invested in an account where I can benefit from tax-deferred growth."

Yoshida also holds an active real estate license and reports 1099 income each year to the IRS. He funds his Rocket Dollar Self-Directed Solo 401(k) account with money received as an independent contractor to reduce his tax liability from his side hustle.

"It helps grow my 401(k) and helps reduce my current tax bill," Yoshida says. "I have put in more than $5,000 this year, and that has lowered my taxable income from my side business by $5,000."
Chris Palmisano, Chief Revenue and Operations Officer: angel investing
Type of accounts: Self-Directed Solo 401(k) and Self-Directed IRA

Palmisano is eyeing several angel investment opportunities that he'll fund through either of his Rocket Dollar accounts. Palmisano is well-versed in using a solo 401(k) retirement account to make alternative and angel investments and plans on funding future investments through his Rocket Dollar retirement accounts due to the significant tax benefits he'll receive.

"If these companies are successful, I'll get returns I can't realize with other types of investment opportunities," Palmisano says. "Making these investments out of a retirement account leverages substantial tax advantages. If I use my Rocket Dollar Self-Directed Solo 401(k) or Self-Directed IRA, I am investing with pre-tax dollars and won't pay any taxes on returns until I retire. If I use a Rocket Dollar Self-Directed Roth IRA, I won't pay any taxes at all – that is very appealing for a number of reasons.

"I am excited about taking this type of investing to the next level and doing it from a retirement account that allows me to diversify my tax liability in the future – you can think about investing from a tax diversification standpoint the same as you can about asset diversification."
Rick Dude, Co-founder and Vice President of Engineering: peer-to-peer lending + crowdfunding + real estate
Type of account: Self-Directed Solo 401(k)

Dude has several types of alternative investments laid out in the future, including peer-to-peer lending, real estate and crowdfunding opportunities.

"I am a little risk-averse, so I am not really excited about deals with pre-revenue companies that are looking for post-revenue or equity-share investments," Dude says. "The companies I want to invest in already need to be at that next level."

One alternative investment opportunity that's caught Dude's attention is a sandal maker in Fort Worth that's seeking angel funding to expand its operations. It's appealing because the company already is profitable, Dude says, and younger generations increasingly prefer to buy merchandise from independent manufacturers and designers rather than Big Box department stores. Dude also is considering investing in a company that focuses on short-term daytime hotel rentals.

The ability to diversify and become an active angel investor are two primary considerations of investing through his Rocket Dollar account.

"I love the fact that I can make dozens of $200 to $500 investments," Dude says. "If I have a handful that hit really well, then it's a much better option than parking my money into a mutual fund and having it go to sleep. These investments are much more interesting because I am an active investor."
Dan Kryzanowski, Vice President of Business Development: angel and equity investing + real estate
Type of account: Self-Directed IRA

Kryzanowski is a seasoned investor who has made many alternative investments using a self-directed IRA. He recently rolled funds into his Rocket Dollar account and has used his Self-Directed IRA to make equity investments in Rocket Dollar as well as several angel investment opportunities with restaurants in the Austin area.

Kryzanowski also uses his Rocket Dollar account to invest with private equity funds focused on the self-storage industry. He enjoys the social impact of investing in local restaurants, as well as the checkbook-level control he has using his Rocket Dollar Self-Directed Individual Retirement Account.

"It gives me the option invest in what I want and not blindly allow others to control my retirement dollars," he says. "I can invest in tangible "hard" assets in the self-storage industry, as well as small business owners and entrepreneurs in my local community."

These are some of the many ways investors can use a Rocket Dollar account to grow their personal retirement wealth. It takes just a few minutes to open and start unlocking the full investment power of your 401(k) retirement dollars.
Learn more about Self‑Directed retirement plans with our ultimate guide.
Get your FREE copy sent straight to your inbox now!