8 min read
Did you know Henry, CFP® writes for Forbes?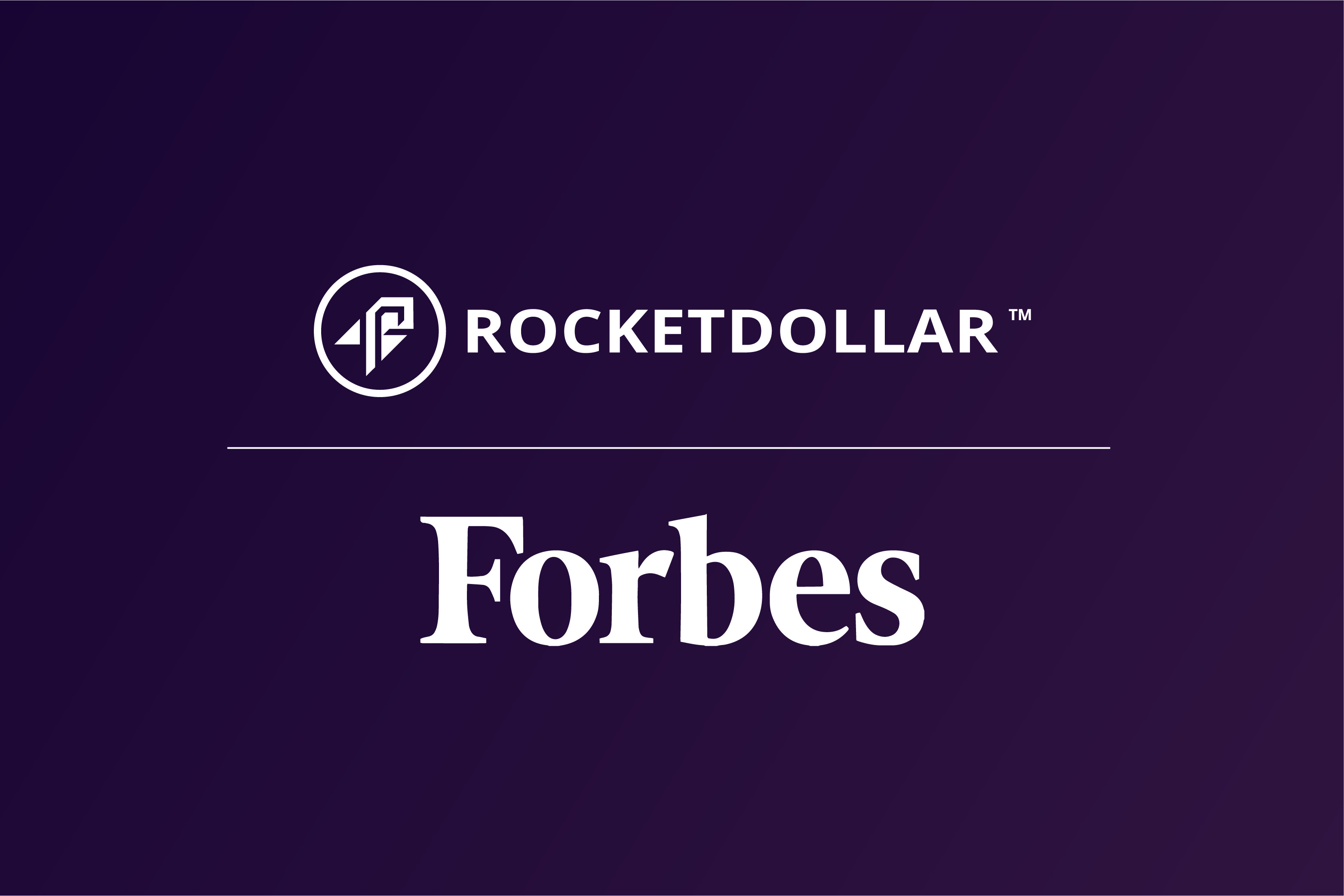 Henry Yoshida, CFP®, our CEO at Rocket Dollar, which helps Americans unlock retirement funds with Self-Directed IRAs and Solo 401(k) plans, writes for the Forbes Finance Council. The Forbes Finance Council is an invitation-only organization for executives.
Here is a list of selected summaries of our contributed articles in reverse chronological order with links to the full article.
1) Feb 20, 2020
Accelerate Your Retirement Returns By Investing In What You Know
Summary: A self-directed IRA or solo 401(k) plan allows an account holder to keep the tax advantages of a retirement account while being able to invest in asset classes outside stocks and bonds. For example, a farmer in rural Iowa could purchase the farm adjacent to theirs using a self-directed account, and lease the land back to another operator. The lease payments would then flow back into the farmer's IRA tax-free, not to mention any capital gains from the property itself appreciating.
Self-directed retirement account providers make money on setting up and managing the retirement account itself, not necessarily on the assets held within the account. However, it is important to note that the fee sheets for different providers differ significantly, and it is essential to know what your fees will look like year after year.
2) Jan 2, 2020
Three Options For Your 401(k) If You Lose Your Job
Summary: Few situations in life are more stressful than a job loss, and chances are if you find yourself in this situation, your 401(k) account is the last thing on your mind. However, after taking the time to breathe, assess your job prospects, update your resume and find a new, hopefully, a better position, your thoughts should turn to your previous workplace 401(k) account.
When considering what to do with your 401(k) account from your previous employer, you have several options depending on your savings, investment, and retirement goals. Depending on your situation, consider one of the options below for your next steps. By no means are these three options the only things you can do with your money, but I've found these to be some of the most popular.
3) Dec 6, 2019
Know The Rules Before You Roll Over Your Pension
Summary: The days of traditional pensions are coming to an end as companies continue turning to 401(k)s for employee retirement plans. Some members of today's workforce were lucky to be enrolled in blue-chip pension plans before they were no longer offered. However, new pension access has plummeted to 4% of the workforce.
One of my friends was enrolled in a Fortune 500 company's pension plan before it was no longer offered several years back. Eventually, he received a letter letting him know he was one of the thousands of employees to whom the company was offering a pension buyout or freeze.
4) Nov 15, 2019
The New IRS Contribution Limits And Why They Matter
Summary: Each year, the IRS announces changes to retirement plan contributions for 401(k) plans, individual retirement accounts and more. If you're in the process of saving for retirement, it is essential to know the current contribution limits and take maximum advantage of them, if possible.
5) Sep 3, 2019
Best Investment Ever? Some Say Alternative Assets Carry the Day
Summary: Alternative investments are crucial for portfolio diversification — and in some cases, they may rank among the best investments you'll ever make. Savvy institutional investors and high net worth individuals are shifting their exposure away from stocks and into alternatives such as real estate, private equity and cryptocurrencies to tap into new and diversified investment strategies. Alternatives offer both institutional and retail investors the potential for higher returns and also provide exposure to assets that are uncorrelated to public markets, which can shelter your portfolio during times of market volatility.
6) Jul 8, 2019
How To Choose Between A SEP Plan And A Solo 401(k)
Summary: Choosing between a solo 401(k) plan (also known as a one-participant 401(k) plan) and a simplified employee pension (SEP) plan is kind of like choosing between a ribeye from Morton's or one from Ruth's Chris — both are excellent options. Let's take a closer look at the benefits of both plans and the situations for which each is particularly well suited.
7) Apr 24, 2019
Do's And Don'ts Of Crowdfunding Using A Self-Directed IRA
Summary: It's no secret that crowdfunding is popular. There are 45 crowdfunding portals registered with the Financial Industry Regulatory Authority, including EnrichHER Funding, NetCapital Funding Portal Inc., Razitall Inc., etc. One crowdfunding portal I've successfully used is Republic, which primarily focuses on early-stage equity investments in private startups and crypto companies issuing security tokens. Self-directed retirement investors realize the same benefits of crowdfunding, whether they invest using an IRA or a cash account.
8) Aug 14, 2018
How And When To Use A Self-Directed IRA
Summary: While self-directed IRAs are not commonly known, even among financial advisors and Wall Street investment bankers, they are an excellent retirement option for investors who want to diversify their assets beyond stocks, bonds, and mutual funds. This new style of investing is increasing in popularity as more investors want more exposure to other assets and do not want to be limited by the offerings that brokerage firms have traditionally sold.
9) July 18, 2018
Why How You Hold Your Investments Is Just As Important As What You Invest In
Summary: In early 2018, the Dow Jones Industrial Average fluctuated wildly, leading many investors to make rash, emotional decisions. This, more often than not, results in untimely investment decisions and a decline in the value of portfolios. Picking investments garners a lot more attention than how investments are held: whether in a taxable account or a tax-deferred account, such as an IRA. Both of these can have profound impacts on the ending value of your portfolio. Rather than overreact to short-term market swings, asset location diversification should be embraced in order to keep portfolios insulated from volatility and taxes. This approach applies not only to cash accounts but also to retirement accounts, where specialized IRA provider companies are making it easier than ever to invest across new, alternative asset classes.
10) May 30, 2018
ETFs Are Not the Answer In A Volatile Market -- Diversification Is
Summary: There is a general assumption that Exchange Traded Funds (ETFs) can act as a hedge against market volatility. Maybe that is because some view them as a passive investment. As one 2015 study about passive investing that appeared on the Securities and Exchange Commission's website illustrated, ETFs "are playing the leading role in the rise of passive investing."
…
For example, alternative investments make up nearly 75% percent of the overall portfolio of Yale University's vaunted endowment portfolio. This portfolio has maintained an average annual return of over 12% for the better part of two decades now.
Read the rest of Henry's contributed articles...
Learn more about Self‑Directed retirement plans with our ultimate guide.
Get your FREE copy sent straight to your inbox now!