6 min read
Best of the Web about Alternative Investing Amid Market Chaos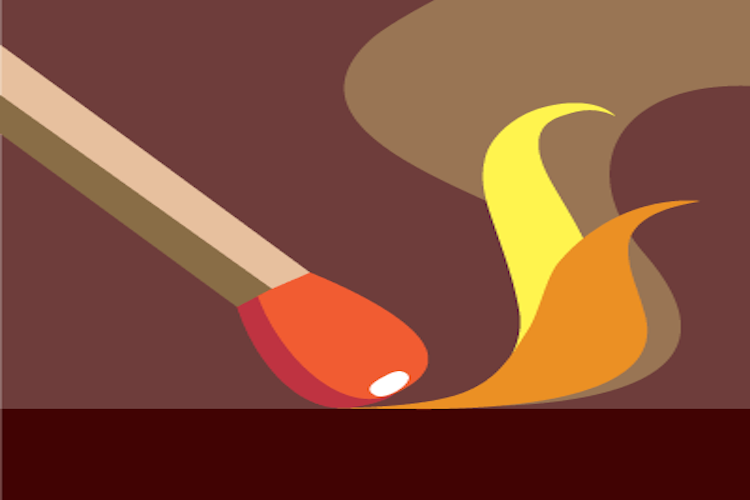 With the news and public media widely pushing negative stories about the market chaos and the coronavirus, the Rocket Dollar team assembled this list of articles. We curated the best of the web on timely articles to educate our readers about alternative investing.
Here are our top 9 news links that you should read as a Self-Directed IRA investor.
1. Flock to Self-Storage, Rental Housing as Safety Plays
As the spread of the coronavirus disrupts travel plans and pummels shares of hotel owners, some corners of real estate are emerging as safer places for investors. Several real-estate investment trusts tend to outperform the broader stock market during times of economic uncertainty because landlords with longer leases often can count on more stable cash flow than manufacturers or financial companies.
2. Dos and don'ts to avoid panic about your 401(k)
"In increased times of market volatility, we tend to see increased digital and phone activity from customers," Fidelity Investments, the largest 401(k) provider in the U.S., said in a statement to CNBC. "This is no different from previous periods of market volatility and is to be expected given the need for additional guidance or reassurance on an existing investment plan."
3. Down 26%: Bitcoin Sees Worst Sell-Off in 7 Years as Coronavirus Spurs Flight to Safety
Prices for the largest cryptocurrency by market value plunged 26 percent to $5,863 as of 13:54 UTC (9:54 a.m. Eastern time). The move wiped out bitcoin's gains for the year, dropping prices to the lowest level since May 2019. At least for now, it has undermined the investment narrative that the cryptocurrency was starting to become a safe-haven asset similar to the traditional-market alternatives of U.S. Treasury bonds and gold.
4. Futures can signal market sentiment: Dow plunges 10% amid coronavirus fears for its worst day since the 1987 market crash
"These markets have been impossible to predict," said David Lafferty, chief market strategist at Natixis Investment Managers. "I think of them as kind of wind-sock markets. They're just changing with whatever way sentiment is. There are no fundamentals under these markets right now."
5. Fed Unveils Dramatic Measures to Ease Market Strain on Virus
The Federal Reserve offered a massive injection of liquidity to the Treasury market Thursday to counter signs of market dysfunction as investors panic over the spreading coronavirus. The New York Fed, which conducts market operations on behalf of the U.S. central bank, said in a statement that it is aiming trillions of dollars in temporary loans at the banking system in the coming weeks to relieve strains as investors sell government bonds to raise cash. It will also purchase a broader range of government securities than just short-term Treasury bills to make sure the liquidity gets into the cracks appearing.
6. 5 charts that reveal the stunning depth of the coronavirus-driven market carnage
The sharp sell-off in oil prices this week was just the latest entry on a growing list of chaotic market occurrences that haven't been seen in years or even decades. Few assets have avoided the massive surge in volatility that's gripped the landscape in recent weeks. The US stock market is fresh off its biggest single-day decline in 12 years. Meanwhile, investors' hunger for the safety of government bonds has pushed Treasury yields to record lows and sent gold to all-time highs.
7. Opinion: Do's and dont's in this stock market: Don't panic, do develop a plan — even if you didn't have one before
Now more than ever you must make investing and trading decisions based on probabilities. Buying opportunities are developing, but it's not the right time, except for "nibbles" by those who meet the protection-band criteria.
8. Best Housing Market in a Decade Could Succumb to Coronavirus
"Housing is being buffeted by two gale forces moving in opposite directions," Zandi said, referring to low rates and virus-fueled economic turmoil. "The question is, what's the end result of all that? In all likelihood, the recession will trump the lower rates."
9. Five Alternative Investments To Watch In 2020
Investing should never be limited to the buying and selling of stocks, bonds, mutual funds and exchange-traded funds, or ETFs. To achieve genuine diversification, investors cannot ignore the fast-rising alternative investment sector.
Investors in alternatives deploy trillions of dollars globally, and in the decade ahead, alternatives are poised to take center stage in capital markets thanks to their appeal to sovereign and public pension funds. After analyzing global trends impacting the industry, I believe these five alternative investments are likely to perform particularly well in the coming years amid growing recession talk and high geopolitical tensions. But first, what are alternatives?
Have an article that should be on the list?
The Rocket Dollar team is always staying ahead of the market by investing in their own Rocket Dollar accounts. Email us at info@rocketdollar.com with any questions or additional articles that should be included in this list.